Editable colour SVG Secret Hitler for prepress
Secret Hitler is a popular hidden identity party game developed by Goat, Wolf, & Cabbage, licensed under the CC BY-NC-SA 4.0 International licence. However, the official freely-available 'print-and-play' PDF edition is in black and white, and low quality. To remedy this, I have created by hand a high-quality editable colour SVG vector version of Secret Hitler: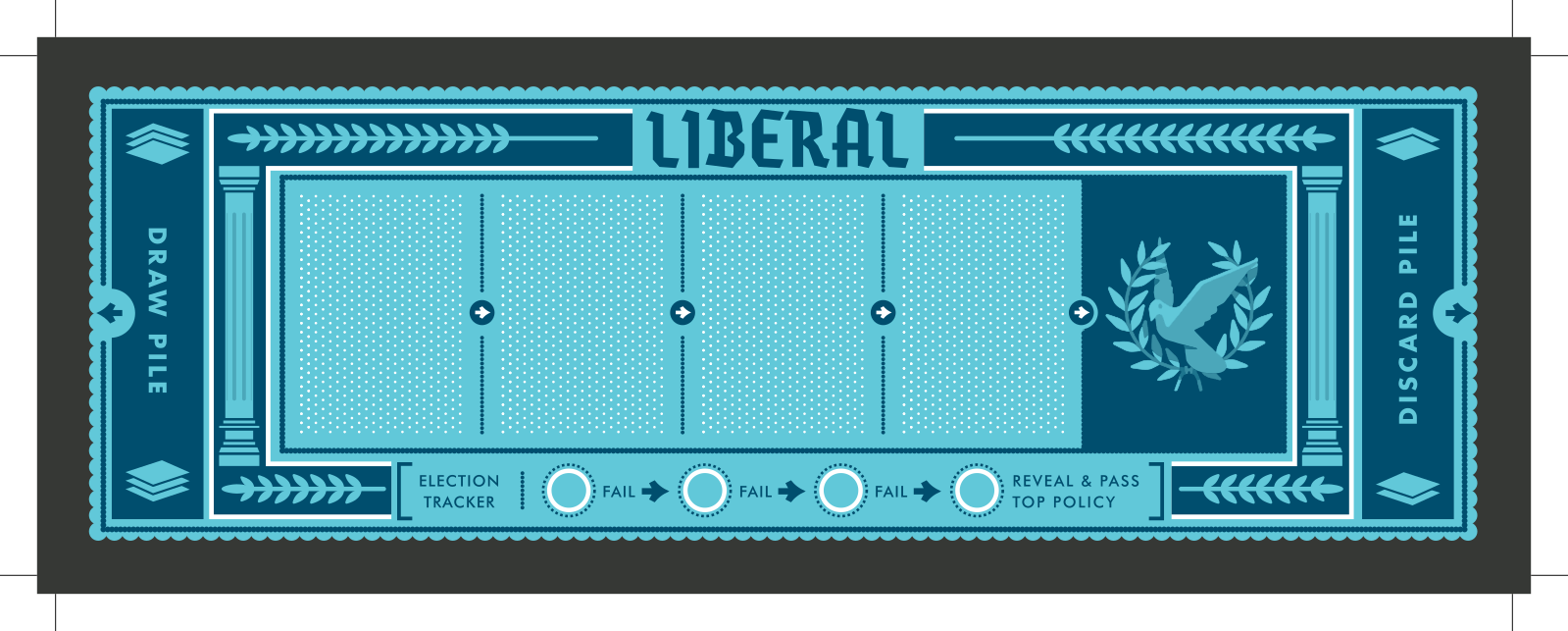 It includes:
Full colour illustrations, adapted from the assets of the Tabletop Simulator port by FragaholiC
Fully vectorised illustrations (except for role cards)
Fully editable text
Subset of modified Eskapade Fraktur Black font in the style of Secret Hitler
Card backs (double-sided)
5mm bleed and crop marks
Prepress-ready PDF for double-sided A3 printing
The raw SVG files can be downloaded here.
To make the most of the raw SVG files, you will require the following fonts:
AHAMONO
Eskapade Fraktur W04 Black
Futura (various weights)
Germania
I have also prepared a print-and-play-style PDF ready for prepress (colour model excepting), which you can find here.
Please note that the PDF contains both A3 and A4 pages, in both portrait and landscape orientations. Please note further the page numbers at the bottom left of each page, as some pages are required to be printed double-sided, and some single-sided. Double-sided prints should be configured to flip 'horizontally' – i.e. flip on short edge (for landscape pages).
As with Secret Hitler itself, this work is licensed under a CC BY-NC-SA 4.0 International licence. See the front page of the print-and-play PDF for further details.